For E-Commerce Businesses:
How we generated 30x ROAS for one of the top fitness supplement brands?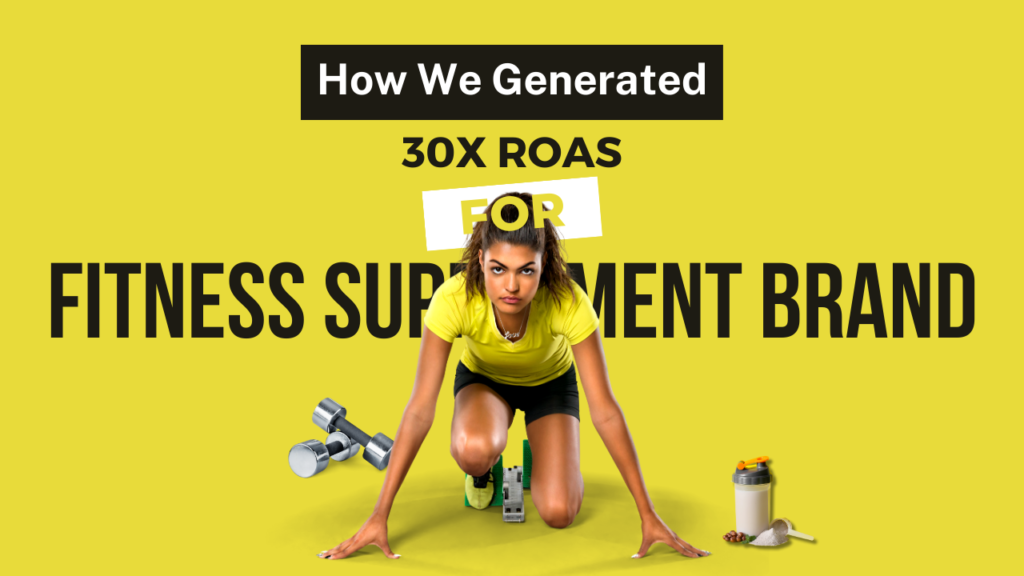 Today, there are over 1000 fitness nutrition brands selling supplements online in India.
Sadly many of them are failing but they don't have to if they properly prepare themselves and adapt to what the market is demanding.
So instead of going out in the market and start selling, we did detailed research to find the gap in the market before launching any campaign. Since it was not just a one-product brand, but a marketplace of multiple brands and products, the market size was bigger and we had to fight with small, medium, and big players at the same time in the market.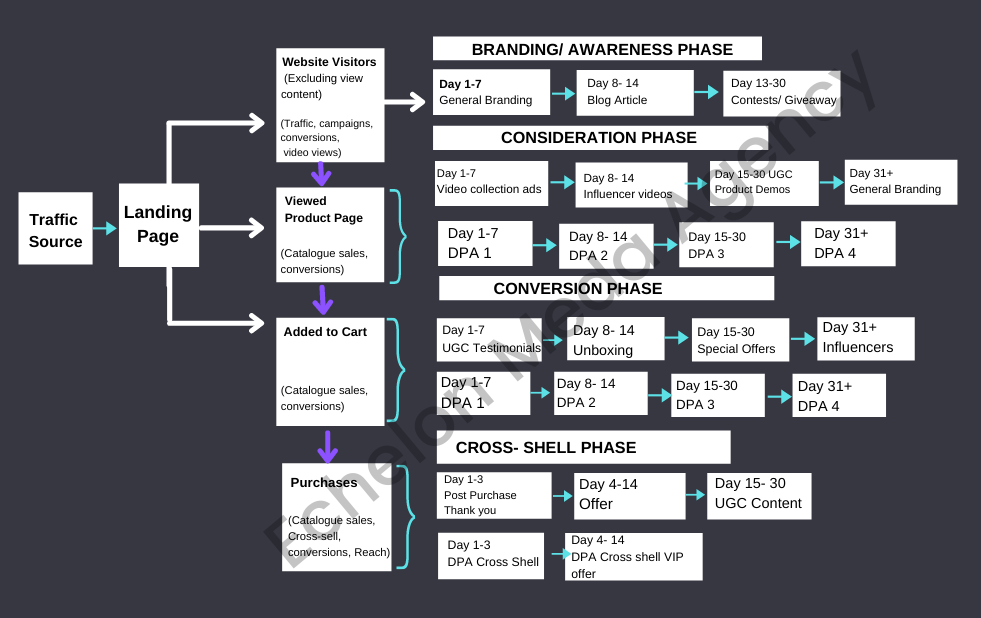 We planned the entire marketing campaign into a transformational system, through these necessary steps:  
Drawing out who the ideal customer is?

All marketing activities speaking to only the ideal customer portfolio.

Including jaw-dropping offers and deals to attract new customers.

Educating them about the benefits and features of the products and why they should trust the brand.

Encouraging them to buy the products by focusing on their desired outcome.

Automating the whole process and adding loyalty programs, referral programs, etc to generate more revenue with LTV.
Organizing The Customer Acquisition Process.
In any niche, customers are looking for a transformation and in fitness, they need a quick one. Apart from quick transformation, the other important aspect was the authenticity of the products as it was an edible product brand.
Unlike usual way going out and shouting that we are the most authentic brand. We ran an UGC campaign and generated more than 50 videos through influencers and content creators with in the industry to gain trust and credibility in the market.
The campaigns generated millions of visitors to the website. We recorded all through FB pixel and build a solid audience base using custom audience and Lookalike audience.
We were prepared for them to land on the website with an irresistible offer. It gave us an initial boost. While in the backend their actions were tracked by multiple pixel codes installed on the website which offers us the benefits in retargeting them.
Retargeting Until Purchase Completed.
Since millions of visitors visited the website in the span of 30 days we're prepared to track and retarget them. The real task was to identify the pockets of audiences from the large visitor's list and sell them high, medium, and low ticket products based on their interest.
Because of the higher number of prospect visitors coming to our collection pages and not to individual product pages. We tracked every single one of them as well as what pages they are view & actions they take on these pages along with other initiations and depending on these factors we re-market/follow-up them on multiple occasions with the goal of converting them or at least moving them up in their buying process. 
Our marketing team develops retargeting funnel depending on the product & prospect actions and accordingly execute on them.
Over the time span of 8 months, we achieved more than a 500% return on advertising spend. We took the company to over half a million dollars in revenues attributed by our campaigns, and a total of almost $1 million in revenues through channels like Facebook/Instagram and Google Ads.

Apply to book a free strategy session below: