For Residential Real Estate:
How we generated 500+ registered leads for DTC Southern Heights in 7 months?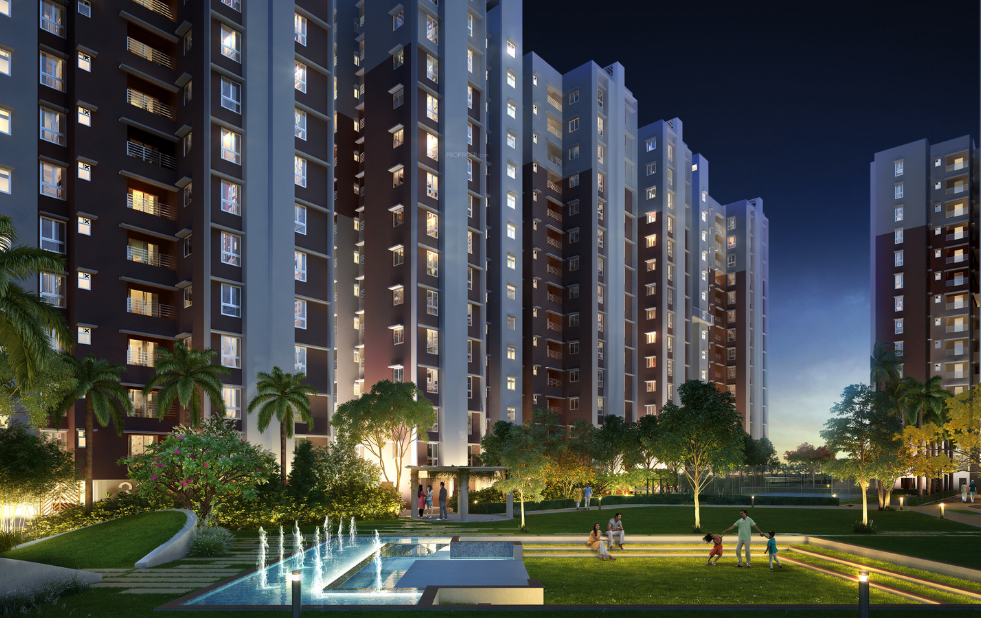 In the contemporary realm, real estate projects have seen a new growth in the market. The demand for offices and residential spaces has elevated in the Indian arena. However, with the onset of global pandemic, the status of real estate in India is highly controversial. 
One such residential real estate project of Kolkata was running short on registrations, when they contacted us, and we took the lead in the month of August 2020, with the aim of generating higher than forecasted registrations for their project. 
We had to start from square one. With facebook advertising campaigns as our only support, we pledged to attain the desired results for our client. In our journey, we met and conquered numerous challenges through our strategic planning and mindful techniques. 
Once we were informed about the present situation of our client, we drew an objective to convert their existing Facebook ad campaigns into registered leads. However, we encountered some of the expected as well unforeseen challenges in our way. 
Social media data is often more important than any other transactional data, especially when one's main aim is to generate registration leads using social media advertising campaigns. We faced this challenge with the real estate project in our hand, when there was not enough data present about the intent data, targeted audience, right variables, and suitable demographics, to name a few. 
In social media marketing, wrong or improper data tracking can sometimes end up hurting our businesses more than they do any good. With improper data tracking, it was difficult for us to progress our plans of posting Facebook ad campaigns, retargeting audience,s and so on. 
To add to our dismay, there were similar projects in the area, which we're offering flats at a lower budget than our real estate project. We had the challenge of generating greater leads for our project, using the tool of social media ads campaign. We did not aim to degrade the competition but to amplify our merits. 
With all the aforementioned challenges, it was difficult for us to get more people into booking site visits, however, not impossible. With a strategic frame of mind, we successfully drew out relevant and easy to implement techniques. 
Initiation of Data Tracking Methods
It is important for us to track each data point to find users' behavior and what is holding them to complete a particular action. Tracking users on multiple touchpoints like video views, landing page views, form sign-ups, etc gave us enough data to test more in the right direction. In addition, we needed to generate not just leads but to focus on the quality of the leads.
To increase the potential customer base, we used Facebook targeting data and analyzed what audiences do after viewing our Facebook ads. Based on their action we used this data to curate new audiences. Collecting quality data always takes time and patience but also yields extraordinary results in the end. 
We were done with half of our work. However, the other half was left, and it was very crucial. We engaged in the process of testing what works out best for our Facebook ad campaigns and emphasized that element generate more leads. 
To improve the performances we've launch more variables, tested multiple ad creatives in different formats like Videos, Images, Slideshows, and Carousels. The responsive audience was identified by constantly reading the data and optimizing the campaigns, narrowing them down according to specific criteria, and making our results more accurate. 
We ended our search on a particular audience set and creative to find the right match.
Once we achieved our winning, we used automated rules for scaling our Facebook ads. For We used horizontal scaling that helped us to increase the reach substantially. Our marketing team efficiently contributed to this success with their sincere dedication and performance.
Our hard work bore results when we were able to achieve the target of generating 3400+ leads in the mere period of 7 months. We helped this business earn profits with an average conversion rate of 17%. 
Facebook Ads is our forte and with every incoming project, we take one step forward. 
Apply to book a free strategy session below: